The global mobile

English test and certificate
Built by academic experts, aligned to an international standard (CEFR) and delivered using the latest AI technology.
The world's only recognised mobile English test
EnglishScore is the only four skills test delivered on a mobile phone, making it the most convenient and accessible recognised English test in the world.
We use the latest AI technology to enhance test security and validity.
Explore our English tests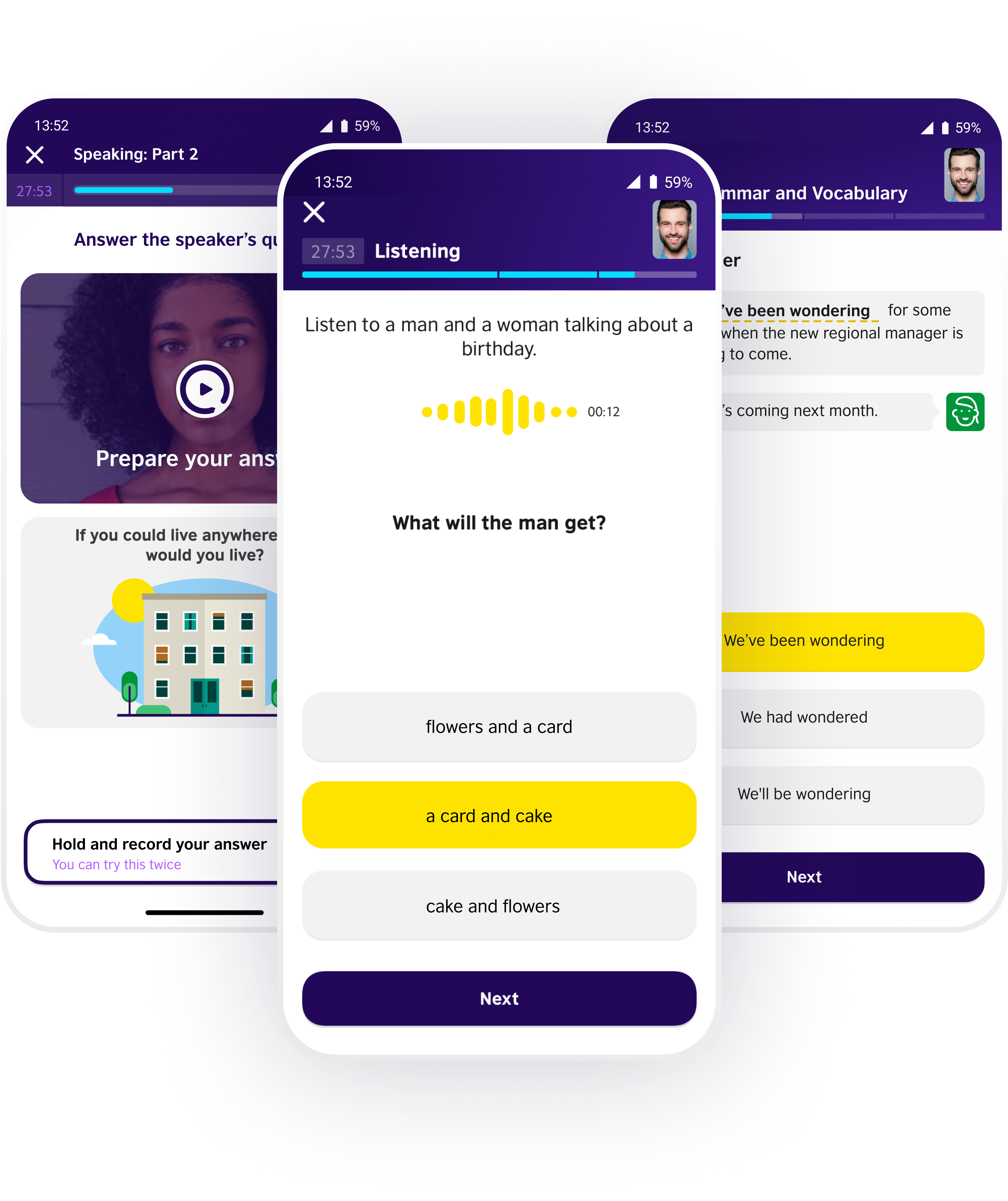 Accurate and fast results
The EnglishScore test can be taken at any time, anywhere, and provides an internationally recognised CEFR result within 24 hours.
Built by English language experts, our suite of tests provides a detailed and accurate assessment of an individual's proficiency across all four skills.
Explore our validity reports
A globally recognised certificate
British Council EnglishScore certificates are recognised by institutions and employers around the world.
They are a respected record of English proficiency that test takers can add to their professional profiles to help them secure employment.
Discover more about EnglishScore certificates